plug: Live from the Space Stage: A Halyx Story (2020)
"Come on, who doesn't wanna see a seven-foot wookie playing bass?"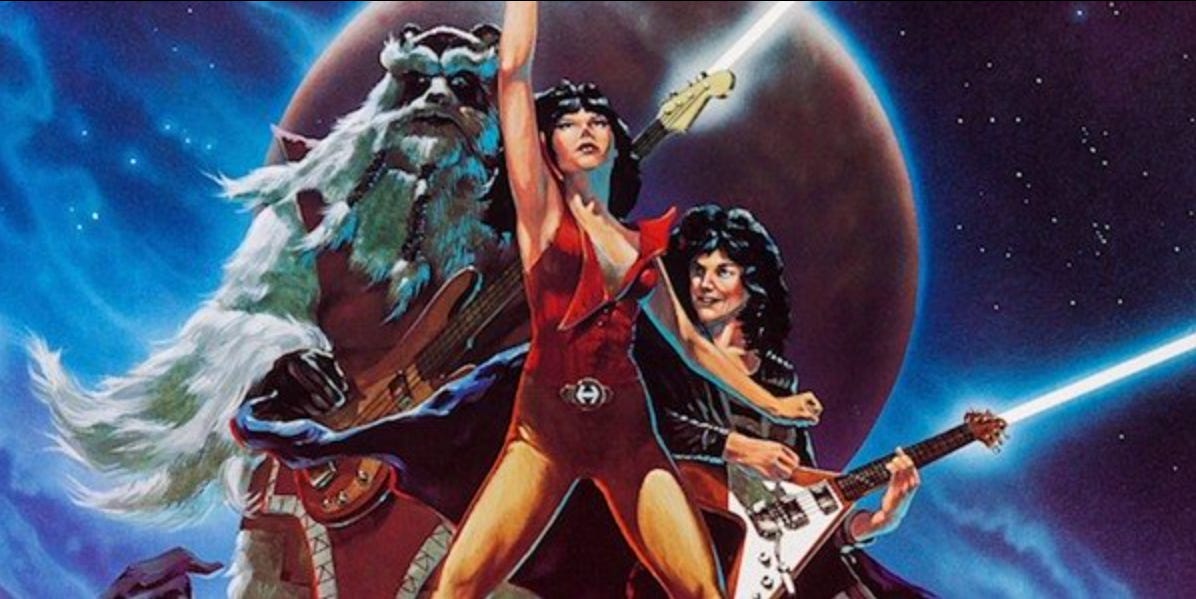 It's hard to remember a time when Disney wasn't the behemoth media/entertainment empire it is now. But in 1981, the company was a whole different, non-Earth crushing animal. It was on the verge of being bought off and broken up, in fact. And in this transitional period, a small band of folks at Disney Records put together a sci-fi stadium rock band called Halyx. Live from the Space Stage: A Halyx Story is a new documentary that uncovers this fascinating piece of forgotten pop history — tracing the inception, creation, and disbanding of Halyx over the summer of '81.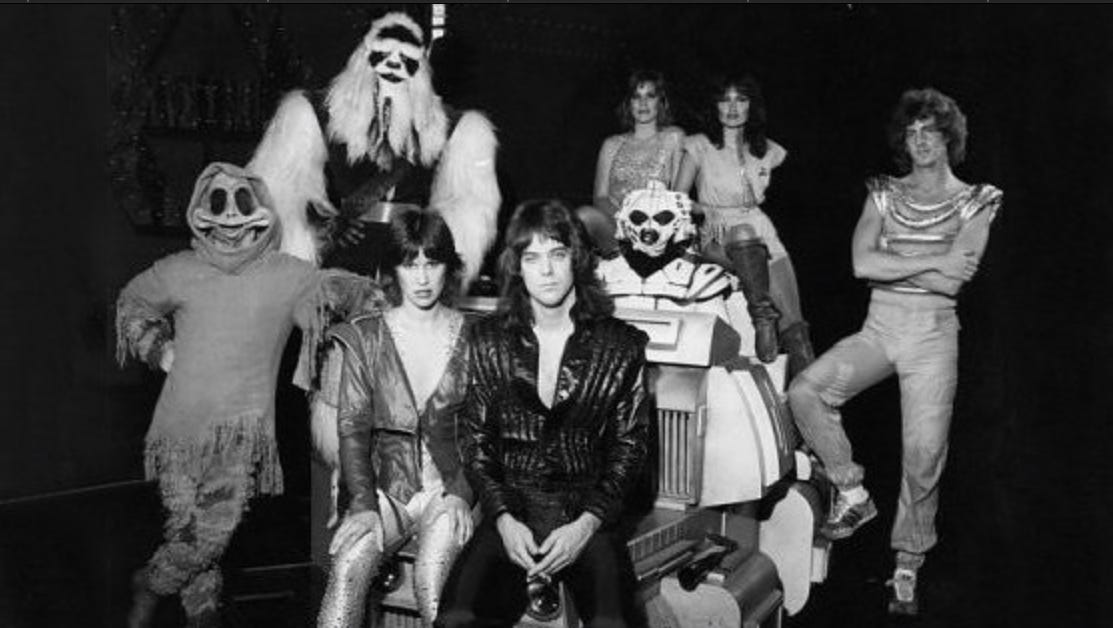 A charming, off-brand Star Wars-Kiss with a wookie bassist, a froglike alien gymnast/percussionist, a robot keyboard player, and a Benatar-esque lead singer, Halyx was an idea that sprang from Disney Records, the Walt Disney Company's lowest-performing division at the time. It was one of those strange, magic things put together by a band of misfits engaged in the age-old noble cause of getting away with something while the bosses aren't looking.
The band was assembled out of L.A. and Orange County talent, including singer Lora Mumford, her husband Thom Miller, the band's robot keyboardist on wheels, guitarist Bruce Gowdy, and bassist Roger Freeland who reportedly lost up to 10 pounds in water weight every night playing in a wookie-like costume made from real yak hair. It was also overseen by composer Mike Post, known for iconic TV themes like Law & Order, The A-Team, and L.A. Law. Once assembled and rehearsed, Halyx would play two shows a night through the 1981 summer season at Disneyland's Space Stage, located underneath Space Mountain.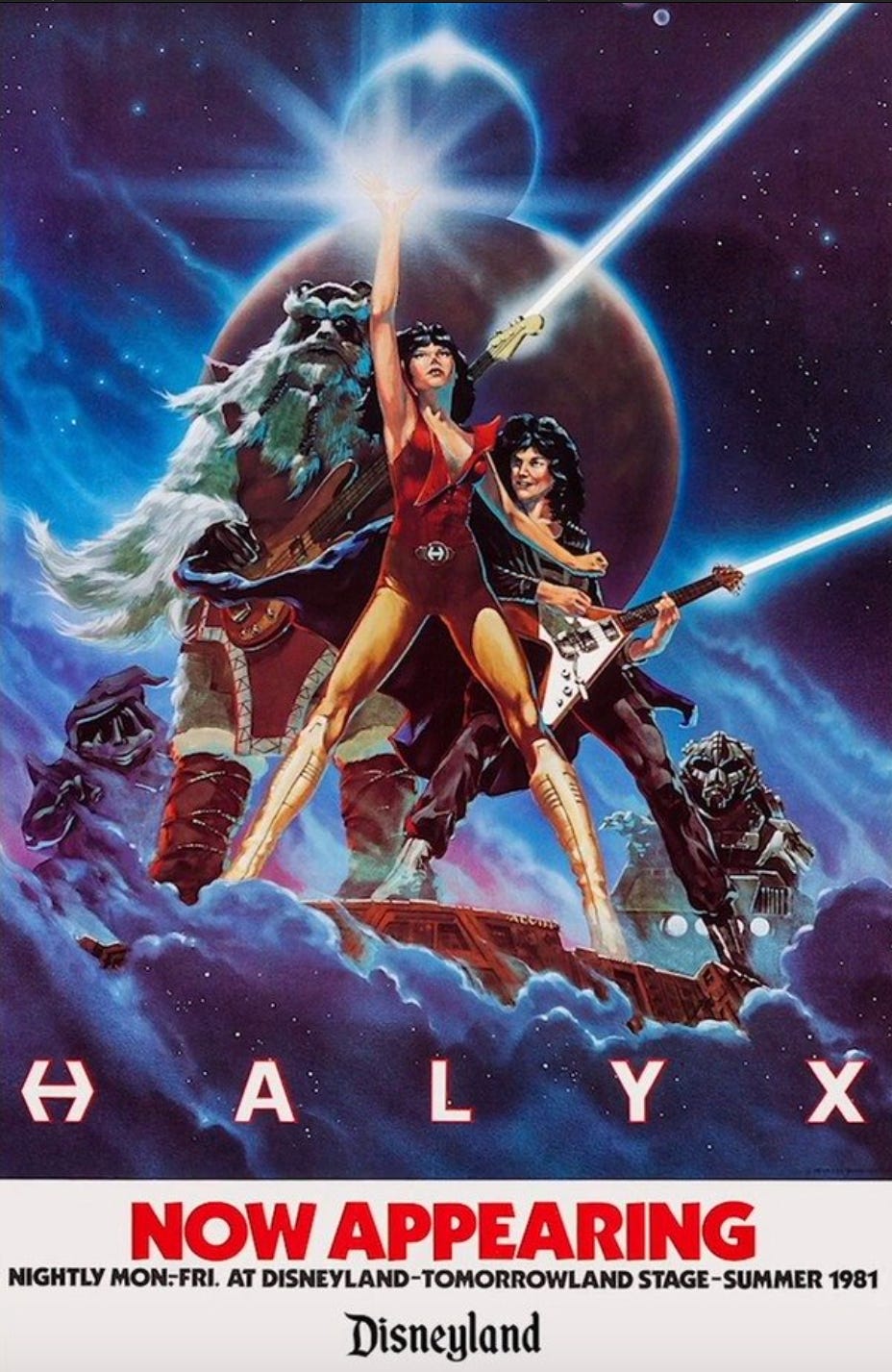 Despite the fact that Halyx sounded good, put on a great show, and even gained a cult following that would come to the park night after night to see their favorite galactic supergroup (with custom Halyx merch in tow), Disneyland management was out on the project from the get-go. They hated that the music was loud enough to bleed into other sections of the park and the band members would repeatedly get held up by security at the park entrance because their long hair was against the employee dress code. And though that summer proved the band had enormous commercial and creative potential, Disney's lack of support dissipated the project before it could grow into itself.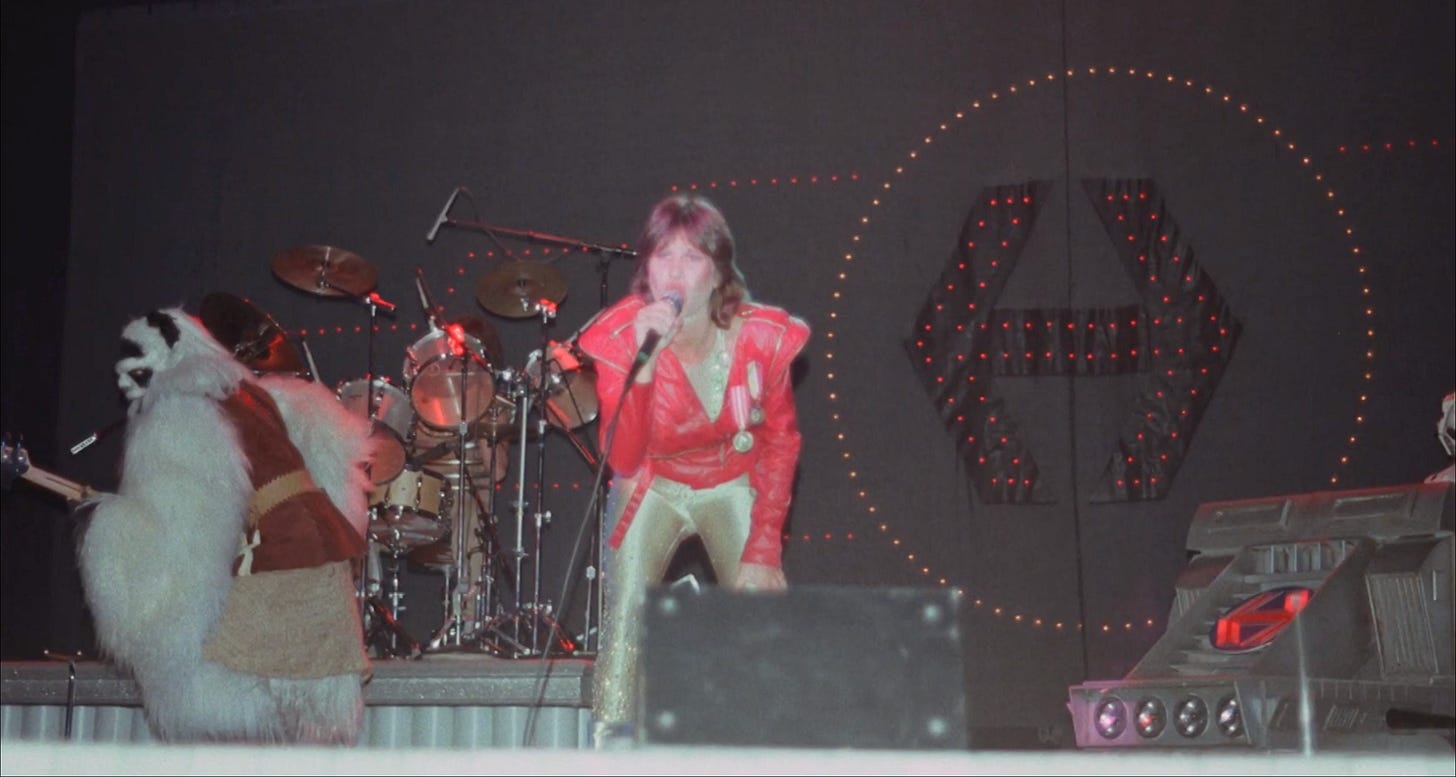 Live from the Space Stage is as good a documentary with as worthy a subject of curiosity as any documentary you'll watch this year on Hulu or Netflix or whatever else. Director Matthew Serrano does a great job assembling all the surviving players and unearthing the disparate remnants of Halyx to save this moving story of aspirations unfulfilled from obscurity. The doc was produced by Kevin Perjurer, and you can find it on his popular YouTube channel Defunctland, which traces "the history of extinct theme park and themed entertainment experiences." It's exciting to live in a time when people can tell stories like this and put them out at the speed of light on a platform used by virtually everyone, without the permission of mega-media gatekeepers (like Disney).