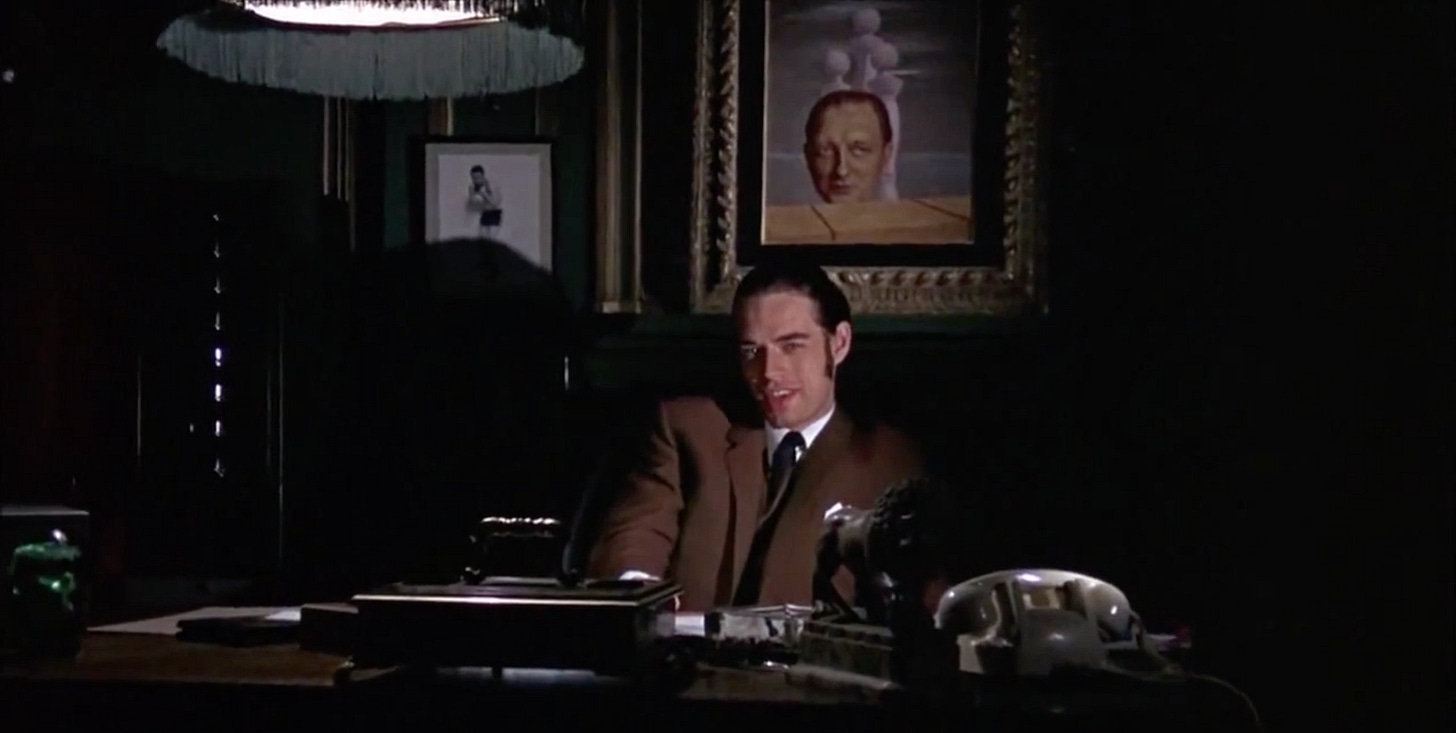 Performance is a psychedelic British crime film starring James Fox and Mick Jagger as a gangster and reclusive rock star brought together by fate for an existential melding of minds, egos, and personas in a kaleidoscopic haze of blood, sex, drugs, art, and music.
Drug movies from the late 60s and early 70s can often be tedious, frustratingly incoherent, and just plain shitty. But Performance succeeds where so many others fail, partly because it's bookended by another genre.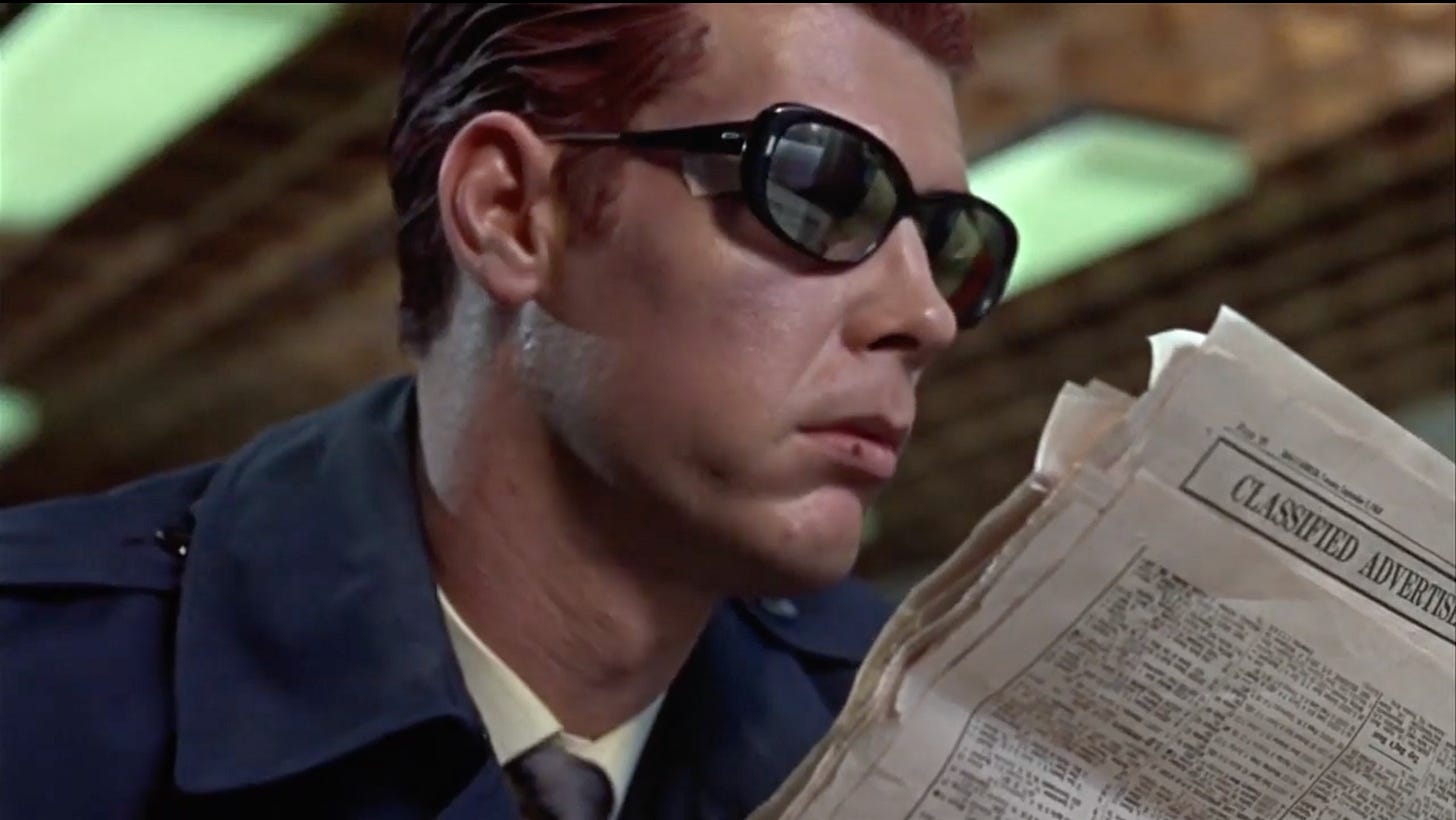 For the first 45 minutes of Performance, we follow James Fox's Chas, a smarmy, psychopathic East London gangster, through a series of violent jobs and sadistic confrontations until one of them goes wrong and he has to flee from the retaliation of his bosses. It plays out like a Guy Ritchie/swinging-London version of Taxi Driver, American Psycho, Joker, et al — with some brief, foreboding injections of the surreal to give us the sense that a) Chas is out of his mind, and b) things will soon be heading in a weirder direction.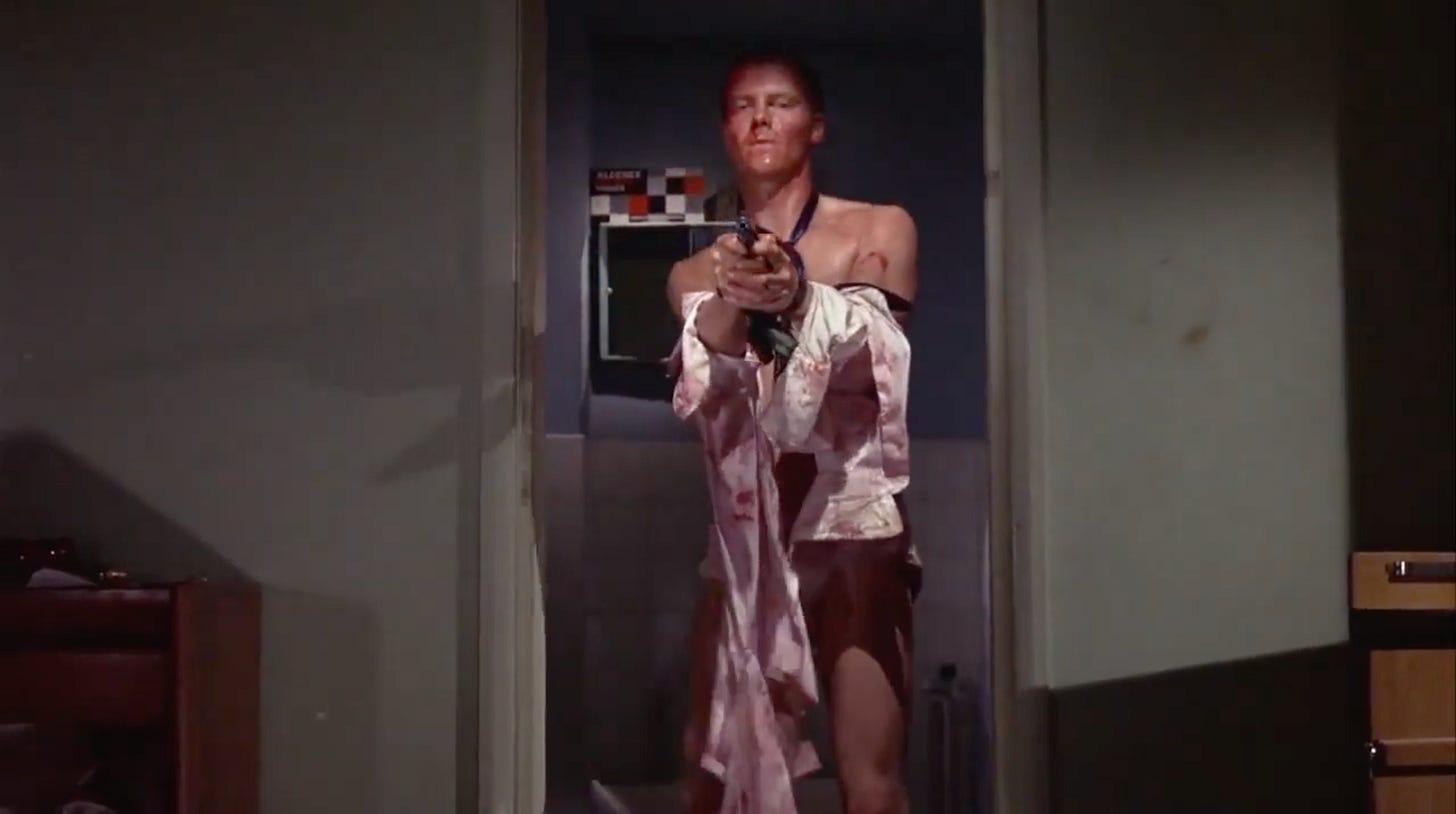 While on the run, Chas finds refuge in the basement flat of a house owned by reclusive, fading rock star Mr. Turner (Mick Jagger), and he's slowly absorbed into Turner's bohemian world.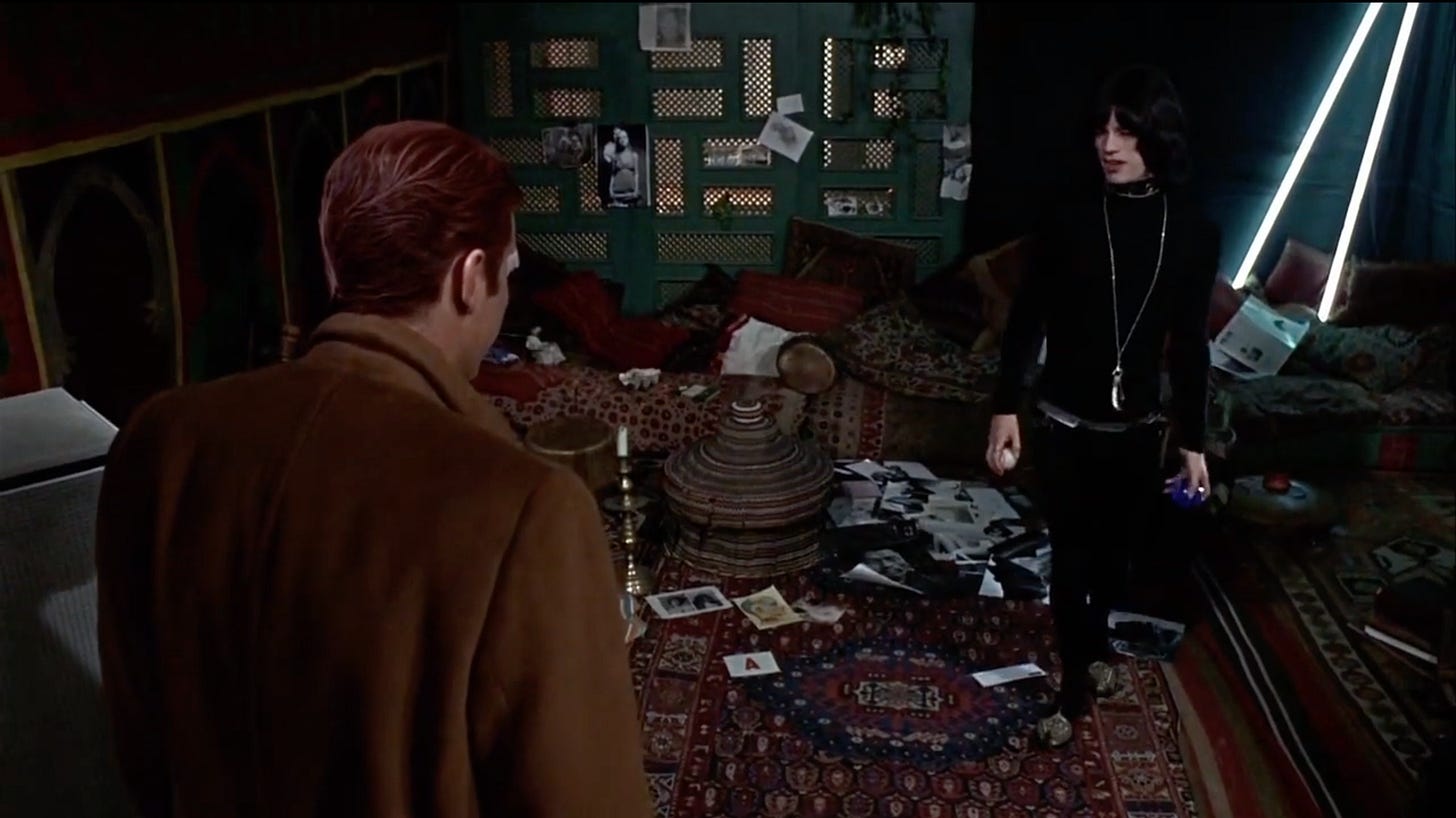 Chas and Turner engage in a drug-fueled, back-and-forth existential crisis of sorts, bleeding into one another's psyche in the company of Turner's girlfriend (Anita Pallenberg), their shared sexual partner Lucy (Michèle Breton), and a strange, eerily articulate child that floats in and out of the house like a DMT elf.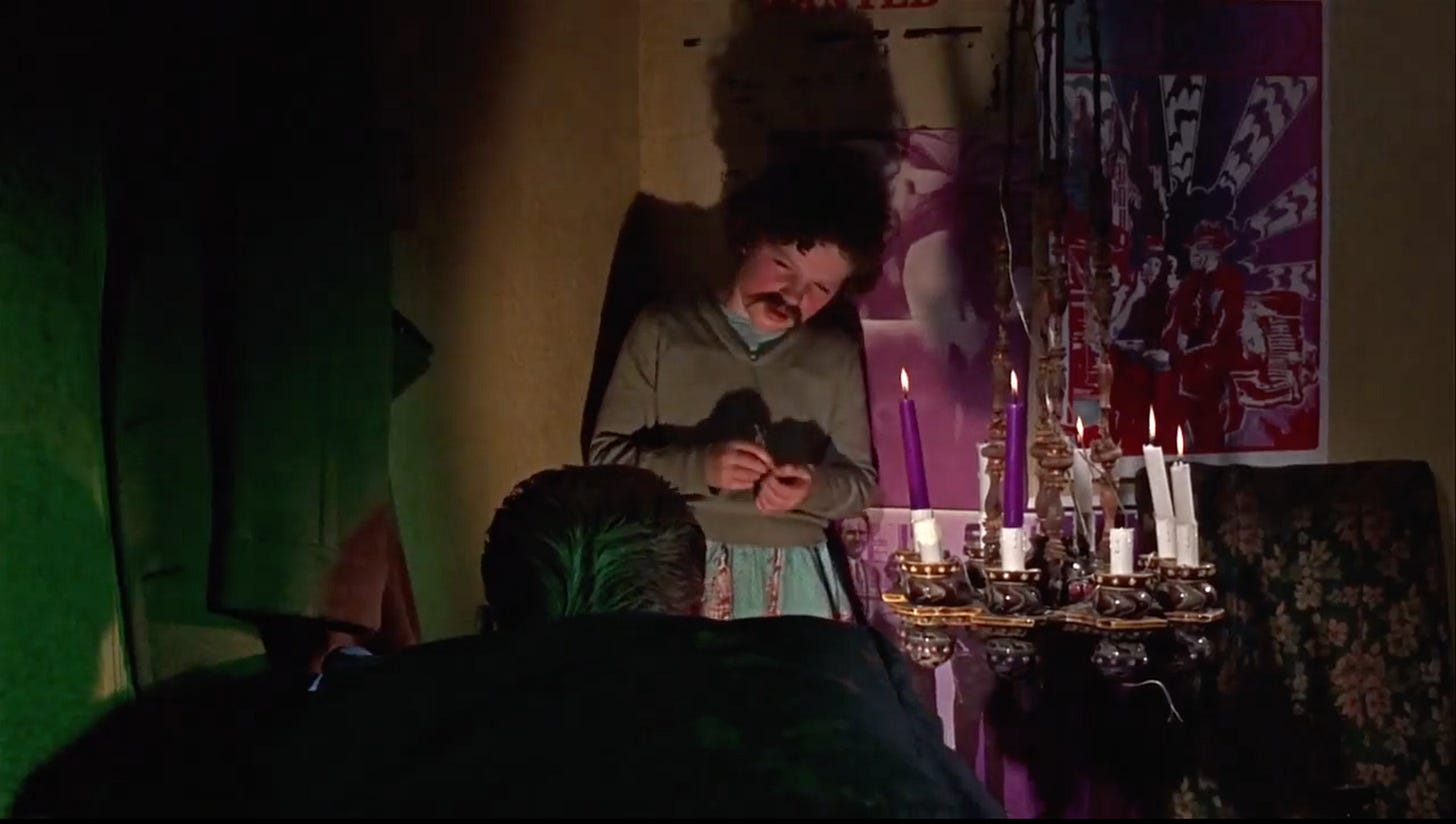 Once the film locks us into the confines of Turner's home, it slowly morphs into one long, sexy fever-dream collage of echoing rock-and-roll chants, shadowy symbols, Robert Johnson songs, giant mushrooms, overlapping dialogue, subliminal imagery, Warhol-esque set design, extreme closeups, and cryptic literary references — all culminating in a fucking lit music-video segment set to the soundtrack's flagship Jagger tune, "Memo from Turner."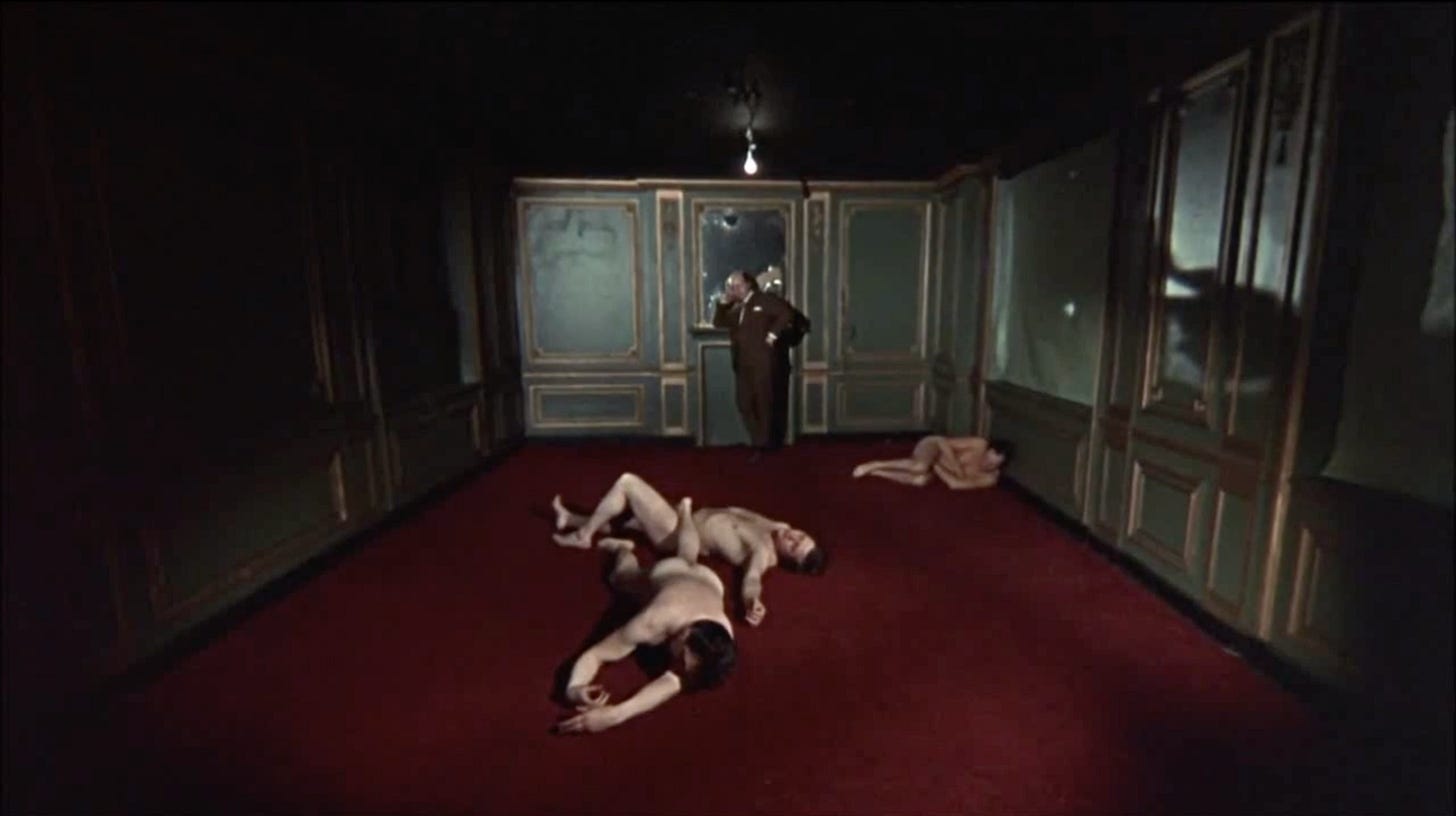 Performance was co-directed by Donald Cammell and Nicolas Roeg, then first-time directors who would both go on to have solid careers of their own. There's definitely an Orson Welles/Citizen Kane-type energy to the film. When you watch it you get the sense it was made collaboratively by a bunch of hungry artists who believed in what they were doing.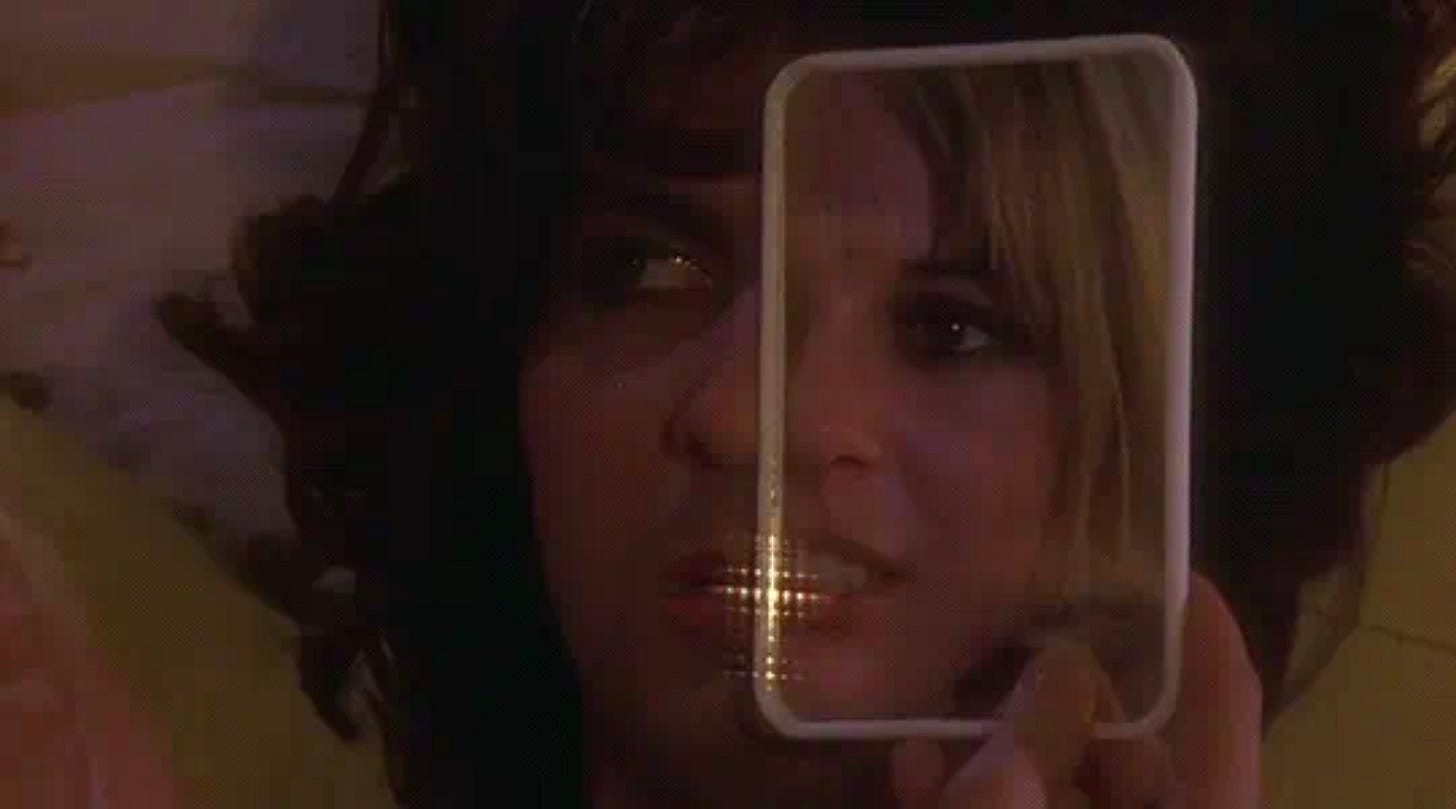 Cammell oversaw the final cut of Performance by default, and his work in the editing room is really what makes the movie a success. With the help of editor Frank Mazzola, Cammell cuts the film with a swift pop-art sensibility that turns what might otherwise have been a meandering, uneven experiment into an engaging, propulsive trip.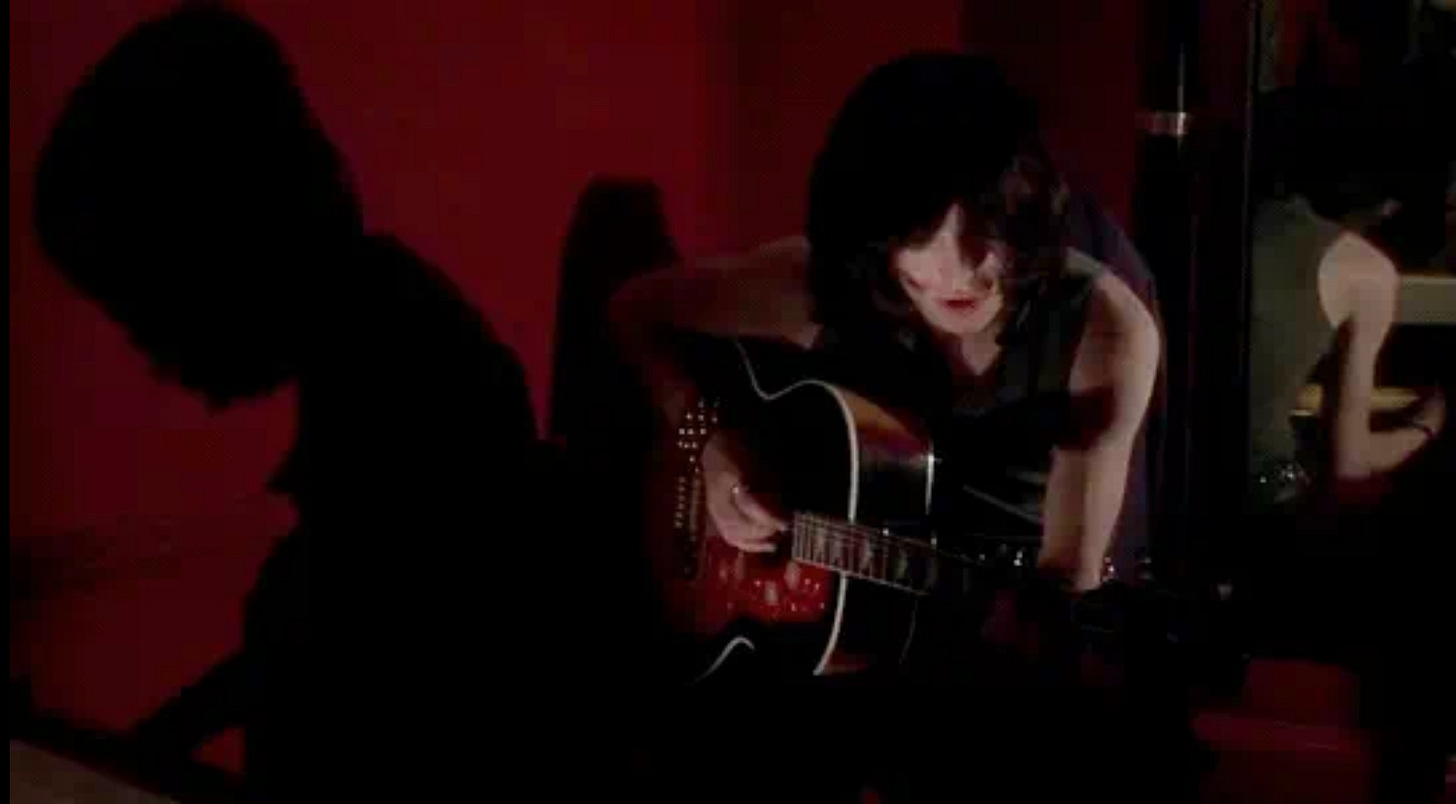 The stunt-casting of Jagger is also strangely inspired. As the Rolling Stones frontman, he'd already personified the dark sociopolitical sea-change of the late 60's, both onstage and on record. He serves much the same function in Performance, tho very much aided by the strengths of co-stars Fox and Pallenberg.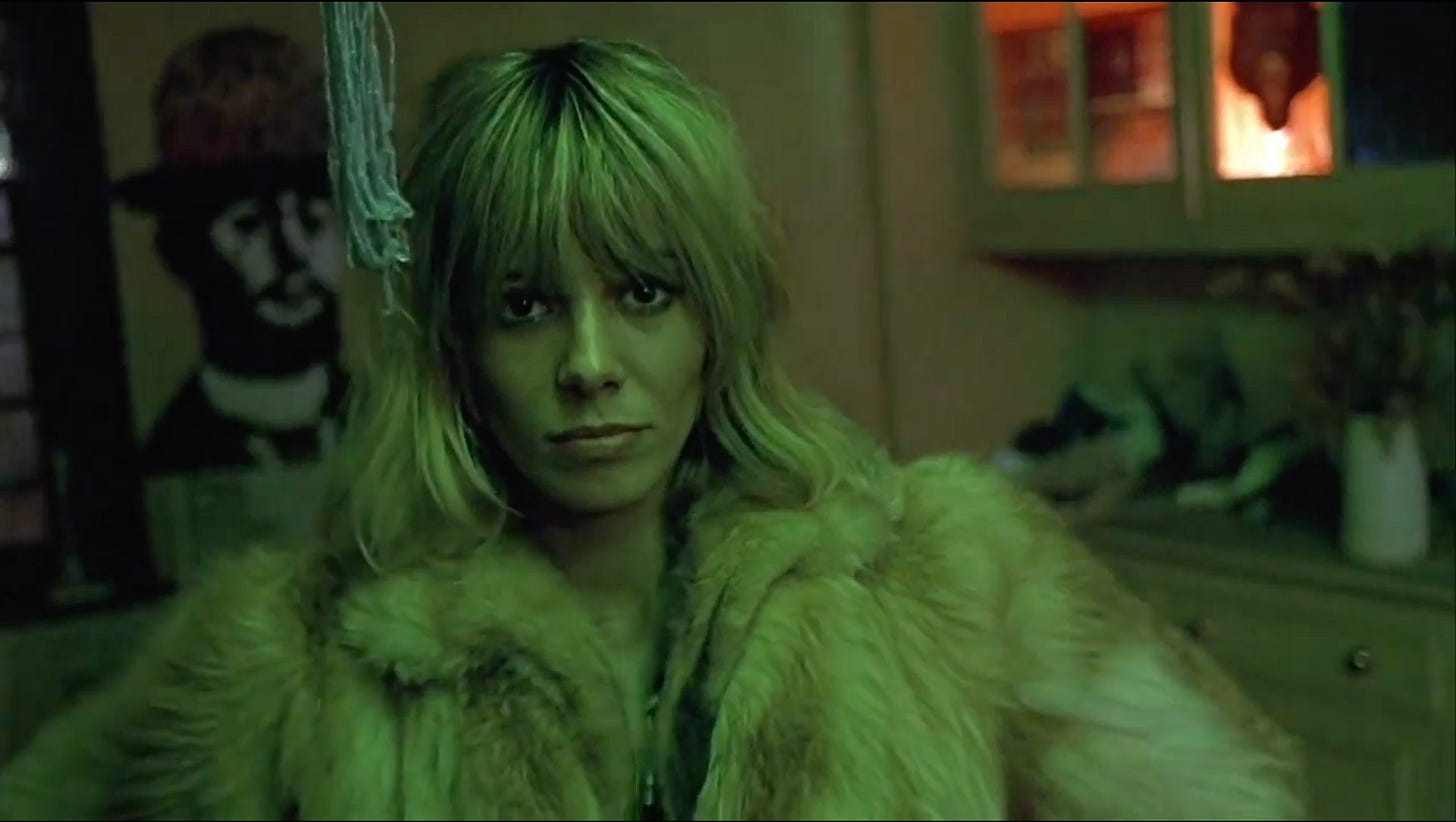 Performance was shot in 1968 and released two years later, but by then it hadn't skipped a beat. The film's potent, apocalyptic look back at the defunct countercultural movement of the 60s was more relevant in 1970, and remains eerily relevant today. 50 years later, we're all hiding out in an apocalyptic haze — slithering around the confines of our homes, surrounded by artifacts and documents of our old lives, staring out our windows at the spiritual ruins of the last decade — catching a paler, crazier, bloodier face in the mirror as we wait for the void.